The industrial building for the Cargo Group includes a high bay storage area, a mechanisation/picking area, 50 docks and offices.
Together with the Kardham architectural firm, GA Smart Building is building a 45,000-m² ICPE-classified logistics warehouse for the Cargo Group on a 23.5 ha site in the Saint-Jory Bruguieres industrial zone. The building permit was submitted in the summer of 2020 and obtained in November 2021, for a planned start in the first quarter of 2022 and delivery 24 months later.
A multi-purpose logistics building adapted to the needs of the Cargo Group
The logistics building has 21,000 m² of automated high-rise storage (23.5 m) with stacker cranes to optimise storage flows, 100% of which is managed by artificial intelligence.
The 5,000-m² logistics building also includes 50 reception and forwarding docks as well as an 18,000-m² mechanisation/picking area where the pallets are custom assembled before being sent to the Centrakor shops that sell the Cargo Group's products.
The project also includes 3,500 m² of adjacent office space and almost 250 outdoor parking spaces.
In addition, it features photovoltaic panels on its roof.
A land reserve of 10,000 m² has been set aside for a future extension.
An industrial building built with an industrial approach to construction
Atypical property player GA Smart Building has been developing an industrial approach to construction for many years, known as off-site. All structural components are produced in the Group's French factories before being transported and assembled on-site. For this logistics project, the Group also relied on its INTERTEC concrete framing process, which is subject to technical approval and includes 25-m high concrete columns weighing 30 tonnes.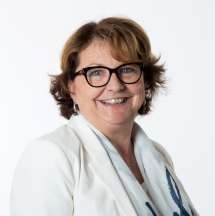 Contact
France Vidal
Director of Business Development South West