Aurore, a 56,000 m² modular complex on 12 hectares of land belonging to the Parc logistique de l'Aube is now in its marketing phase.
Aurore consists of two buildings, each with a 12 m stack height, one of which can be split into 5 units with a total surface area of 31,000 m², and the other into 4 units over 25,000 m².
Final works delivery: 11 months
The Aurore logistics project has already been awarded a building permit and the following operating permits: 1510, 1530, 2662, 2663 (A), 1532, 2910, 2925, 4320 (D), 4331 (E), 4321, 4734 (NC).
Each unit is fitted with:
– 6 loading bays
– ESFR sprinkler
– Warehouse heating: +5°
– Optimised framework for racks in narrow or standard aisles
– Flooring 5T/m²
– Loading bay equipment: Autodock
High-quality facilities
Specialising in transport and logistics operations, the Parc logistique de l'Aube benefits from top-quality technical facilities, fibre optics and the large labour market of the Troyes region. It houses a wide variety of services: shops, post office, banks, hotels, restaurants, etc. The site is secured with fencing on landscaped embankments and exit and entry barriers.
In the centre of the logistics park, the two Aurore buildings will be sited right next to the facilities of key users such as Petit Bateau, Eurodif and Lacoste.
An ideally located and easily accessed logistics site
With 113 parking spaces for light vehicles and 4 spaces for heavy goods vehicles, the Aurore logistics project is primarily designed to give its operators optimal accessibility. Positioned on France's major north-south routes, the Parc logistique de l'Aube is less than four hours' drive from Paris, Lille, Brussels, Strasbourg and Lyon. It can also be easily accessed via public transport from the Troyes metropolitan area.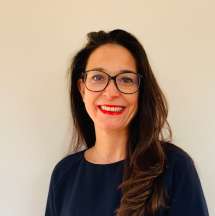 Contact
Delphine Fontaine
Head of Programmes