The GA Group continues its innovation initiative and is reinforcing its research, development and innovation department with the appointment of Rémi Visière.
Rémi Visière, 30, is the GA Group's new Director of Research, Development and Innovation.
A graduate of Arts et Métiers ParisTech, Rémi joined GA in 2012. After working in the R&D Department for two years, he became the BIM Manager. His current mission is to manage Research and Development and lead innovation in the GA Group.
The R&D Department has existed for 30 years at GA. Its purpose is research into and development of innovative and competitive technological solutions that combine energy efficiency, environmental performance and user comfort. In a collaborative approach, the department's engineers, divided into four units, pursue the optimization of building processes and invent equipment and technologies that will meet clients' requirements.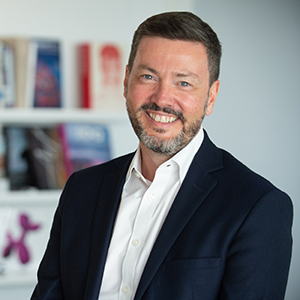 Sébastien Matty
Chairman of GA Smart Building
Innovation is part of GA's DNA and permeates all the company's departments. Thanks to our integrated R&D Department, GA proposes beautifully designed, smart, connected solutions and technologies that make our buildings smarter, to serve users' needs.
Beyond his R&D remit, Visière will lead the other two mainstays of GA's innovation approach. One is participative innovation, which involves all employees, and open innovation, which entails organizing Hackathons like "Hack the Workspace", which was held in June. The other is the mission of selecting and leading the group's partners in the development of innovative projects.
Sébastien Matty
Chairman of GA Smart Building
It was the group's continual investment in R&D and the involvement of all our employees in innovation initiatives that contributed to the creation of Galaxy Pilot®, the software for monitoring and controlling energy consumption. And by turning to outside partners, we were recently able to add on an artificial intelligence module to Galaxy Pilot®.
Crédit header : GA Paris. © Graphix Images / Augusto da Silva